Outlander (Outlander, #1)

by Diana Gabaldon
Published by Dell on July 1st 2014
Genres: adult, historical, romance
Pages: 850
Format: Paperback
Source: Library
Goodreads

The year is 1945. Claire Randall, a former combat nurse, is back from the war and reunited with her husband on a second honeymoon—when she walks through a standing stone in one of the ancient stone circles that dot the British Isles. Suddenly she is a Sassenach—an "outlander"—in a Scotland torn by war and raiding border clans in the year of Our Lord . . . 1743.

Hurled back in time by forces she cannot understand, Claire is catapulted into the intrigues of lairds and spies that may threaten her life . . . and shatter her heart. For here James Fraser, a gallant young Scots warrior, shows her a love so absolute that Claire becomes a woman torn between fidelity and desire . . . and between two vastly different men in two irreconcilable lives.
Be still, my beating heart.
Guys, I am officially in love with Jamie Fraser. I mean, HOT DAMN. HOTTTTT DAMN.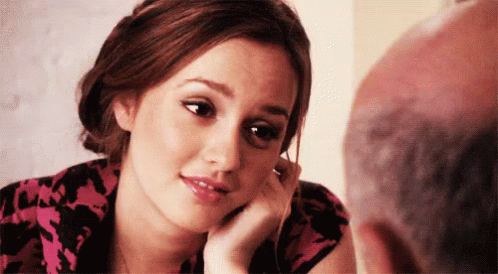 I actually got pretty interested in Outlander when Sasha from A Bookutopia keeps spazzing about how this was her favorite book and such. And the thing is, I am always interested to read people's favorite books, because I wanna know if they're REALLY GOOD. I mean, people don't just deem an average book as their favorite book, no? But anyway, yeah, so when I saw this book at the library, I KNEW I had to pick it up!
I was SO into this book that I finished reading this in just a matter of days, AND THAT IS SOMETHING IMPORTANT GUYS because I had the mass market paperback version and it was bloooody thick. Outlander pretty much has one of the most descriptive writing ever. I really am not into historical fiction (and I have been saying this wayyyy too many times and I'm apparently reading them these days!) and the fact that I got interested in a book about Scotland in 1743 says something amazing about this book!
View Spoiler »
It blows my mind apart that people are complaining that it's a rape book/a cheating book or whatsoever, BUT COME ON GUYS, you WOULD fall in love with a hot guy when you're stuck in a world where your husband is not even born, no? SO shut yo trap. AHEM ANYWAY. « Hide Spoiler
Claire was a character that I had a hard time relating to, not because she was poorly written, but because there was SO MUCH TO HER and an average human being like me would not compare. She is just freaking fantastic, and I love how despite everything, she still does not give up. She tried to survive, and trust me, did she survive it all. You can definitely tell that Claire had a strong soul and she's the kind of person you would personally trust your life with.
The premise was just. OMG. I am legit impressed here. And I pretty much think y'all should read it if you haven't. SERIOUSLY. I am so not over it.
Related Posts