Top Ten Tuesday is a meme hosted by The Broke and the Bookish. This week's topic: Top Ten Books Dealing With Tough Subjects.
Reading is a labor of love. We invest in characters. We celebrate our favorite authors. We promote and fan girl/boy over our most beloved books. We use them to escape life and live somewhere else, meet new people, and live vicariously through the main characters.
Then there are books that we read for a good dose of reality. This week's topic allows us to discuss the books that cover difficult and painful subjects. I do not have a solid list in one particular subject, so I will include the topic that each book discusses as I go through my top ten this week.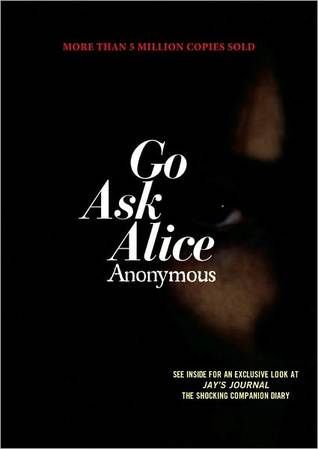 Go Ask Alice by Anonymous (drugs) – I read this book in high school, and it scared the living daylights out of me, but at the same time, it made me thankful for what I had. Shock lit was huge when this released, but this one stuck with me the longest, thanks to the deep emotional drive in the novel.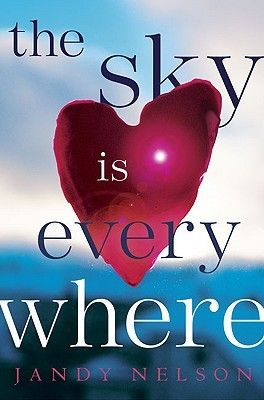 The Sky is Everywhere by Jandy Nelson (death) – I believe this book has made it on a TTT list in the past. Grief and dying are difficult subjects to approach. It is hard to define and place into words. Nelson tackles this chafing topic with a beautiful story of the people left behind after death.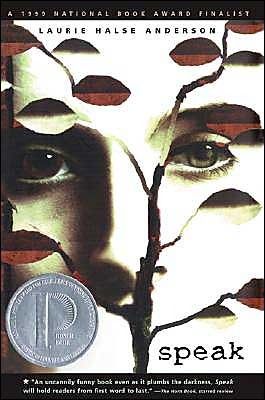 Speak by Laurie Halse Anderson (victim blaming) – I usually avoid these books due to the the saccharine-induced candy coating treatment of real world issues. However, Anderson's novel came across as genuine and authentic, leaving a bittersweet flavor at the end of the book.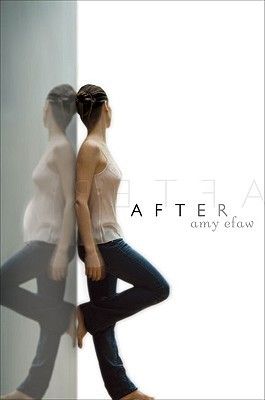 After by Amy Efaw (pregnancy) – A sorely overlooked book, this one needs to be read completely to fully comprehend the message of the story, and the hardships that teens face when they accept the choices in their lives. After was a complete shock, and I found the novel highly compelling and down right gutsy.
One Child by Torey Hayden (poverty) – One of the best school-required books I have ever read. This author worked with a number of severe cases of disturbed children, and this book brings up many difficult emotions and conflicting opinions regarding children, crime, definition of giftedness, and the legal system when considering the rights and the lives of elementary students.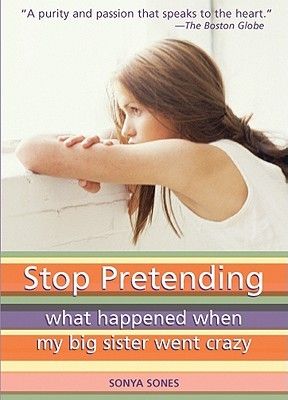 Stop Pretending: What Happened When my Big Sister Went Crazy by Sonya Sones (mental illness) – Watching loved ones suffer through a mental illness is beyond any words I can think up. The best way I can describe it is "heart wrenching". Sones, best know for her What My Mother Doesn't Know series, reflects the pain of becoming a witness to mental disturbances, and what happens to a family in the center of the battle.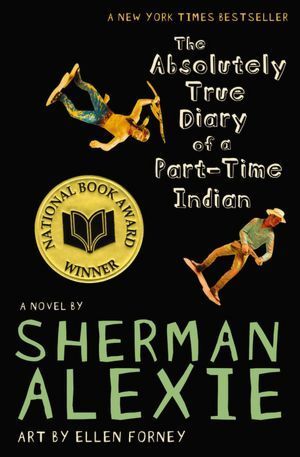 The Absolutely True Diary of a Part-Time Indian by Alexander Sherman (poverty/racism) – I never thought I would enjoy a story about the struggles that Native Americans face today in the current social climate, but the honesty in the writing and the pure, ugly truth of the subject matter made this fiction a must-read book for any age.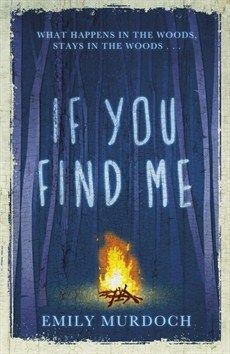 If You Find Me by Emily Murdock (kidnapping) – This one has rushed onto the scene and been hailed highly by book bloggers. This includes me as well. On the cusp of recent stories about kidnapped children, Murdock pushes the boundaries by enfolding resent events into the young adult literature. A little bit horrible, and a little bit hopeful, If You Find Me is abrasive and beautiful at the same time.
Me, and Earl and the Dying Girl by Jesse Andrews (cancer) – Take a John Green novel and flip it right on its head. Then you have this delightful and often cringe-worthy story about a teenager dealing with a classmate's fight with cancer. It doesn't hold back, and at the end, you don't know if you should throw the book across the room, or sing high praises for the tongue-in-cheek approach to "sick lit".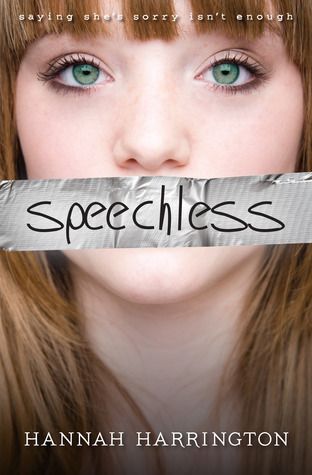 Speechless by Hannah Harrington (homophobia/bullying) – I couldn't get enough of this book. The main character pissed me off at time, and what she did was horrible, but this book doesn't say "sorry" – it says "put on your big girl panties, because we're going to face the truth." It is quite cheeky how Harrington tackled such a serious subject, and in the end, this book hit so close to home that it hurt and entertained all at once.
What books made your list for this week? I am highly interested to see the results of this week's topic – leave a link below!
Related Posts