Welcome to Stacking the Shelves. Stacking the Shelves is a weekly meme hosted by Tynga at Tynga's Reviews. This is where we showcase books we have received or bought during the week.
Before I start the haul, I just wanted to say thank you for all the 'feel better' comments I got last week. I AM feeling better, but holy crap did I have some crazy dreams last night. And I didn't even take my Melatonin. I wish I remembered them so I could write a book about them. Because I think if I ever do write a book, it will have to be based off a dream. I don't get very many ideas when I am awake. My brain just doesn't work that way.

Anyway.
This week I got a couple of review books in the mail, another small package from Christina at A Reader of Fictions, I bought a book recommended by Pam at Bookalicious, and I got a few e-books for review. All in all, a pretty big week, but a bit all over the place. Uhhh, let's get started?



So, in physical books this week, I got another package from Candlewick. Thanks again! They alone keep me overloaded with review books. They are:
From Christina at A Reader of Fictions, I got a copy of Trial by Fire by Jeff Probst and Chris Tebbetts. I am LOLing over this one a little bit. She sent it to me because I used to be a huge fan of Survivor. I don't watch it anymore, but I will give this one a shot because it's short and hey, it's a survivalist story. I think.
In e-books for review this week, I got:
Fangirl by Rainbow Rowell from St. Martin's Press (Netgalley)
Enemy Within by Angeline Kace from the author. (This is book two of the Vampire Born trilogy.)
Thank you to St. Martin's Press, Angeline Kace, and Chronicle books for these awesome galleys this week!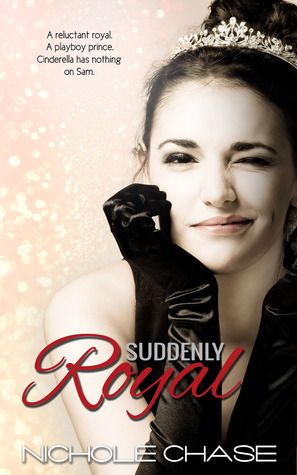 And then finally, I purchased a copy of Suddenly Royal for my Kindle because Pam at Bookalicious was raving about it for a couple hours on her Twitter one day last week. I already had it on my wishlist, and it was cheap, so…I bought it! I haven't bought a book in a while.
And that's it for me this week! Leave me a comment and I will try to come visit your hauls and leave one. Happy reading!
Related Posts