Welcome to Stacking the Shelves. Stacking the Shelves is a weekly meme hosted by Tynga at Tynga's Reviews. This is where we showcase books we have received or bought during the week.
This was a pretty quiet week. I am expecting a lot of books but only a couple of them came (one I think got lost and I am going to cry because I wanted it so badly), and I also got one e-book for review.
I haven't been feeling well this week again because of those stupid headaches I get. The migraine part of it is over, but now I am waking up with head pain every day and it takes a few hours to fade. By the time that's over, I'm exhausted. Yes, I have been to the doctor, and no, there is nothing they can do unless i want to go off my anxiety and thyroid meds. So I'm stuck. Hopefully it's a weather thing that will fade soon. It's been raining a lot and humid here.
Anyway, now that I have my complaining out of the way, on to the books. Oh, and Lyn will be back more often now, I think, so yay for that! I am currently editing a manuscript that is kicking my ass with its difficulty but I am close to finishing, so there is that.
I got a copy of the graphic novel, Nothing Can Possibly Go Wrong by Prudence Shen and Faith Erin Hicks from First Second for review. I'm on the blog tour for this as well but my review will not come until later.
E-Books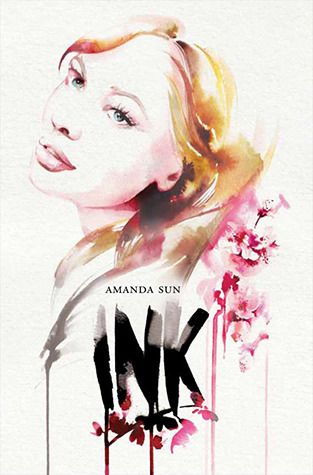 In E-books this week, I got a copy of Ink by Amanda Sun. There have been a lot of mixed reviews on this one, so I don't know what to expect, but I'm still hoping I will like it. I really can't handle anything less than a mediocre book right now.
And that's it for me this week. It's been a pretty quiet one, and to be perfectly honest, I have no idea what to expect next week. I do know I have some of my BEA clothes that should be arriving (I went shopping), but other than that, we'll just have to see what I get! Leave me a link and I will try to come visit your posts. And I KNOW I haven't been great at the commenting lately, but I have been swamped with editing. All I can do is apologize. And thank you for bearing with me.
Related Posts