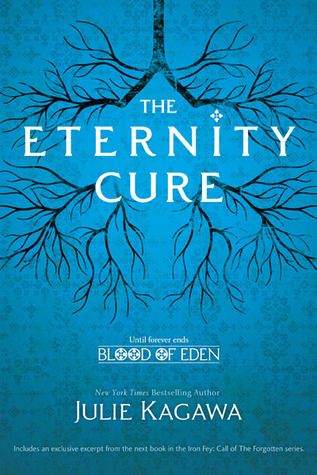 Publisher: Harlequin Teen
Release Date: April 30th, 2013
Pages: 446
Genre: Young Adult-Dystopian, Paranormal
Series: Blood of Eden #2
Source: NetGalley
Description from Goodreads: Allison Sekemoto has vowed to rescue her creator, Kanin, who is being held hostage and tortured by the psychotic vampire Sarren. The call of blood leads her back to the beginning—New Covington and the Fringe, and a vampire prince who wants her dead yet may become her wary ally.
Even as Allie faces shocking revelations and heartbreak like she's never known, a new strain of the Red Lung virus that decimated humanity is rising to threaten human and vampire alike.
Ummm, yup. I adored The Eternity Cure. It's a 5 star review, so what do you say? There is gushing, gushing, and more gushing, but it's hard for me to be critical when there is absolutely nothing to be critical about. I can tell you a few interesting tidbits about my reading experience with this book and the first book in the series, and then I am going to express my feelings with a few GIFs and wrap this up quickly. I don't do 5 star reviews well, and that's that.

To be completely honest, I didn't love The Immortal Rules all that much. It was just a very average reading experience for me. I do really like Julie Kagawa's writing style, but her plots have never really impressed me all that much. I didn't like Allison a whole lot in book one, so going into reading book two, I expected more of the same, but I decided to read it anyway because I like The Immortal Rules enough to continue on and I really did want to know what happened. Rarely though does a second book in a series get any better for a reader, but in this case, I was blown away. For whatever reason (not that it matters), I really became a fan of Allison. I remember only liking Kanin when I read the first book. Well. Now I kind of love ALL the characters.

The plot is super exciting. It may start out a little slow for some, but the writing is fantastic, so the slow pacing didn't bother me in the least. It picks up quickly though and once it does, there is no slowing down. Technically, there is nothing else to criticize, and looking back at my other 5 star ratings this year (there are only 6), this may be my favorite book of the year so far. All that there really is left to talk about is the way the book made me feel. And since I promised you GIFs…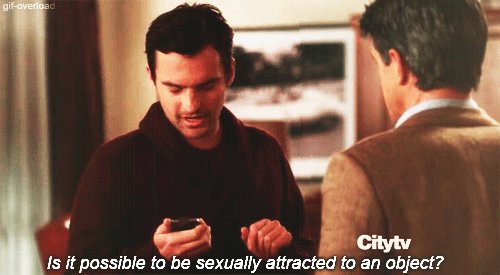 I think it is, because I fell in love with this book. It was pure book lust. It made me feel every emotion there was to feel. Except maybe humor. This book wasn't funny. It was fucking terrifying in places. Mole people? Sarren?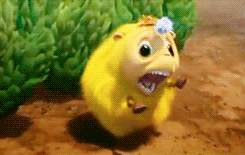 In fact, it was so damn awesome and mentally exhausting, and I cried so freaking much over that brutal ending (Julie Kagawa is a demon like her characters), that after I was done…
Yeah, just read it. There are not enough GIFs or words in the English language to express these emotions. Maybe in Japanese. No, probably not even in Japanese.


5/5 Dragons
The Eternity Cure on Amazon
It's only 8.57 on Amazon to pre-order it. Trust me when I say that is a STEAL. It's worth every penny and then some. And if you have not yet started this series, you can purchase
The Immortal Rules for $7.39
.
The book trailer is down below and I really like it. It's spoiler free, in my opinion, so feel free to watch!


Related Posts