Welcome to this week's Waiting on Wednesday. Waiting on Wednesday is a meme hosted by
Breaking the Spine
where we showcase upcoming releases we are looking forward to.
This week I have two really fun books that I am looking forward to that both feature male protagonists and quirky storylines. I didn't really think about the theme this week and I was just going to post what I felt like, but there are a few similarities. One is MG and one is YA, and for the next couple of weeks, I am back to children's books. That's my first love anyway.
Title: Escape from Mr. Lemoncello's Library
Author: Chris Grabenstein
Publisher: Random House Books for Young Readers
Release Date: June 25th, 2013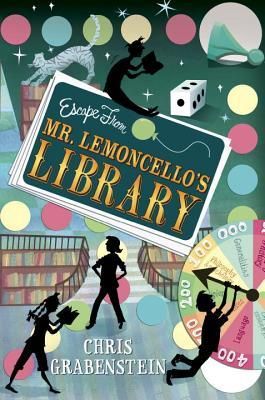 Description from Goodreads: Kyle Keeley is the class clown, popular with most kids, (if not the teachers), and an ardent fan of all games: board games, word games, and particularly video games. His hero, Luigi Lemoncello, the most notorious and creative gamemaker in the world, just so happens to be the genius behind the building of the new town library.

Lucky Kyle wins a coveted spot to be one of the first 12 kids in the library for an overnight of fun, food, and lots and lots of games. But when morning comes, the doors remain locked. Kyle and the other winners must solve every clue and every secret puzzle to find the hidden escape route. And the stakes are very high.

In this cross between Charlie and the Chocolate Factory and A Night in the Museum, Agatha Award winner Chris Grabenstein uses rib-tickling humor to create the perfect tale for his quirky characters. Old fans and new readers will become enthralled with the crafty twists and turns of this ultimate library experience.
It's set in a library? Overnight? Can I get a "Hell yeah?" I so need to have this in my hands!


Title: The Universe Versus Alex Woods
Release Date: June 25th, 2013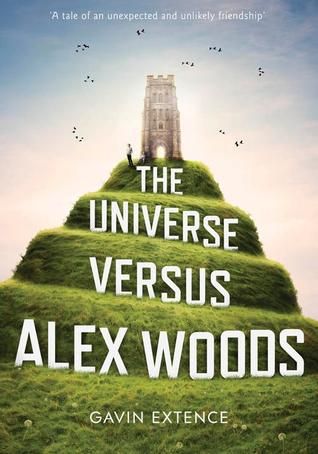 Description from Goodreads: A rare meteorite struck Alex Woods when he was ten years old, leaving scars and marking him for an extraordinary future. The son of a fortune teller, bookish, and an easy target for bullies, Alex hasn't had the easiest childhood. But when he meets curmudgeonly widower Mr. Peterson, he finds an unlikely friend. Someone who teaches him that that you only get one shot at life. That you have to make it count.

So when, aged seventeen, Alex is stopped at customs with 113 grams of marijuana, an urn full of ashes on the front seat, and an entire nation in uproar, he's fairly sure he's done the right thing …

Introducing a bright young voice destined to charm the world, The Universe Versus Alex Woods is a celebration of curious incidents, astronomy and astrology, the works of Kurt Vonnegut and the unexpected connections that form our world.


This sounds amazing and literary and sad and funny all rolled into one. And I try to read as many books with male protagonists as I can because I tend to relate to them more, strangely. This just sounds wonderful and quirky.


Thoughts on these? Leave me a link and I will happily come visit your posts!
Related Posts