Top Ten Tuesday is a meme hosted by The Broke and the Bookish. This week's topic: REWIND — pick a past topic you missed or one you want to revisit! (Top Ten Favorite Covers)
I'll shamelessly admit it – I love book covers. I'll buy a book if I just adore the cover. I am not ashamed of my utter adoration for a sexy book jacket.
I love you, sexy sexy book covers!!
This week, I will share my top ten favorite book covers! I will not be responsible for replacing your keyboard if you drool all over it. Seriously, I should put a NSFW tag on these little beauties.
Burn Bright by Marianne de Pierres- I love the cover for this book – and the rest of the series looks just as great. I'll be shameless and admit that the covers bought my attention for this book from the start. I love the watercolor effect, and the overall color scheme of the entire cover.
Everneath by Brodi Ashton – I wish I loved the book as much as I love the cover. The dress is fantastic, and the smoke effect begs "BUY ME!"
Dance of Shadows by Yelena Black – I have heard less than impressive opinions about the book, but I'm flat out crazy for the cover for this novel. I'll just enjoy the art from afar.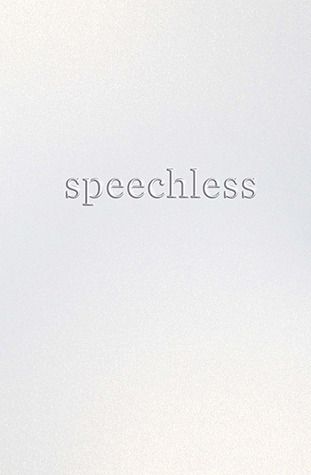 Speechless by Hannah Harrington – The minimal look works for this book. And the cover looks so much better in real life, with the slight shimmer. I love this new fad with covers that seems to be currently storming the shelves.
Girl of Nightmares by Kendare Blake – I am going to let the cover speak for itself on this one.
Wildwood Dancing by Juliet Marillier – I bought this book just because of the rich, busy cover. I ended up loving this book, but the cover has my heart forever.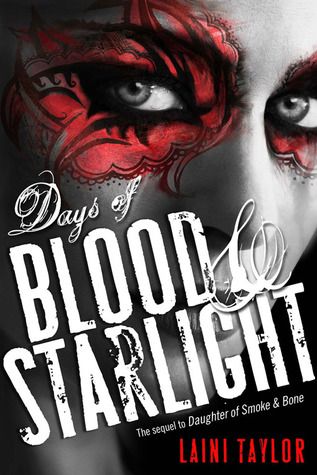 Days of Blood and Starlight by Laini Taylor – I just can't get enough of this one! I mean, just LOOK AT IT. Are you staring like a creepy perv? ARE YOU?
So Silver Bright by Lisa Mantchev – The covers for this series keeps me from selling the set. I'm having a hard time reading the books, but those covers are just so pretty, it hurts.
What Top Ten did you revisit this week? Please leave me a link – I love to see what my followers are posting!
Related Posts