Welcome to this week's Waiting on Wednesday. Waiting on Wednesday is a meme hosted by Breaking the Spine where we showcase upcoming releases we are looking forward to.
This week we are getting back to adult books. So if you only read YA, you might not be interested in my post this week. But if you are thinking of branching out, it might be worth taking a look, because whoa do I have some good ones for you. I'm just going to post them all since the fall 2013 catalogs are starting to come out now and I am backing up with the YA and MG books I want to feature, but that will have to wait for next week, my friends!
My choices are pretty mixed–as always–because this is the ultimate eclectic book blog for people who cannot make up their minds. 😀
Let's dive in!
Publisher: Henry Holt & Co.
Release Date: June 25th, 2013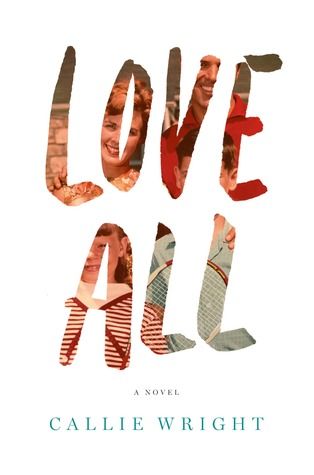 Description from Goodreads: An addictive and moving debut about love, fidelity, sports, and growing up when you least expect it, told through the irresistible voices of three generations.

It's the spring of 1994 in Cooperstown, New York, and Joanie Cole, the beloved matriarch of the Obermeyer family, has unexpectedly died in her sleep. Now, for the first time, three generations are living together under one roof and are quickly encroaching on one another's fragile orbits. Eighty-six-year-old Bob Cole is adrift in his daughter's house without his wife. Anne Obermeyer is increasingly suspicious of her husband, Hugh's, late nights and missed dinners, and Hugh, principal of the town's preschool, is terrified that a scandal at school will erupt and devastate his life. Fifteen-year-old tennis-team hopeful Julia is caught in a love triangle with Sam and Carl, her would-be teammates and two best friends, while her brother, Teddy, the star pitcher of Cooperstown High, will soon catch sight of something that will change his family forever.

At the heart of the Obermeyers' present-day tremors is the scandal of The Sex Cure, a thinly veiled roman à clef from the 1960s, which shook the small village of Cooperstown to the core. When Anne discovers a battered copy underneath her parents' old mattress, the Obermeyers cannot escape the family secrets that come rushing to the surface. With its heartbreaking insight into the messy imperfections of family, love, and growing up, Love All is an irresistible comic story of coming-of-age—at any age.
Publisher: Tor Books
Release Date: June 18th, 2013



Description from Goodreads: The unhappy child of two powerful parents who despise each other, young Lilly turns to the ocean to find solace, which she finds in the form of the eloquent and intelligent sea monster Octavius, a kraken. In Octavius's many arms, Lilly learns of friendship, loyalty, and family. When Octavius, forbidden by Lilly to harm humans, is captured by seafaring traders and sold to a circus, Lilly becomes his only hope for salvation.

Desperate to find him, she strikes a bargain with a witch that carries a shocking price.
Her journey to win Octavius's freedom is difficult. The circus master wants a Coat of Illusions; the Coat tailor wants her undead husband back from a witch; the witch wants her skin back from two bandits; the bandits just want some company, but they might kill her first. Lilly's quest tests her resolve, tries her patience, and leaves her transformed in every way.

A powerfully written debut from a young fantasy author, Sea Change is an exhilarating tale of adventure, resilience, and selflessness in the name of friendship.
Publisher: Sourcebooks Landmark
Release Date: August 6th, 2013
Description from Goodreads: New York, January 1896. Arthur Conan Doyle, the renowned creator of Sherlock Holmes, arrives at the Britannic Hotel with his wife, Louisa, ready to begin his first American tour. While he prepares his lectures, Louisa becomes mesmerized by this brash, vibrant, dangerous city, especially when a woman's brutally butchered corpse is found in a Bowery alley and Louisa is convinced from the artist's sketch in the paper that she'd seen the victim at the hotel. Arthur is patronizingly skeptical about her womanly 'fantasies' but when she sprains her ankle and is forced to remain at the hotel while Arthur goes on tour, Louisa cannot resist pursuing her intuitions. And when more bodies start appearing, she's convinced that she holds the key to the killings. With the help of the hotel's hard-bitten detective and an ambitious female news reporter, Louisa starts to piece together a story of madness, murder and depravity – a story that leads inexorably back to the hotel itself, the strange story of its unique construction and a madman who is watching her every move.
See anything here you like? I really like family sagas, so I think I might enjoy Love All. And the whimsy and originality of Sea Change really caught my eye. That one also sounds like it might have some crossover potential. But my favorite of the three this week is Winter at Death's Hotel. I don't read a lot of mysteries, but I am a huge fan of Agatha Christie (it sounds like something she might write) and I do like some of the historical ones. This just sounds awesomely creepy and there's a hotel and a murder and it sounds like it might be gothic. GIMME!

Let me know your thoughts in the comments and I will stop by your posts!


Related Posts