Top Ten Tuesday is a meme hosted by The Broke and the Bookish. This week's topic: Top Ten Books I Recommend The Most.

When I read the topic for this week, I began to look for something else to use, or another meme. I keep mentioning the same books over and over. I didn't think I could make this week's topic work for me.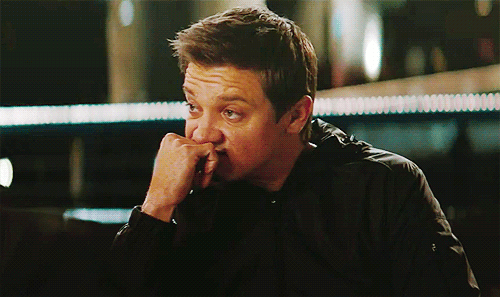 Then, I began to think. My mind began to reel and I thought about my favorite books overall. Then it sunk it: I can step outside the usual genre and mention ANY book that I recommend!

So, for this week, here are the top ten books that I recommend the most!





10. Bubba, the Cowboy Prince by Helen Ketteman – This is my favorite picture book. I'm not big into the entire "Texas only has cowboys!", but the book makes me feel very warm and very happy when I read it. The art is beautiful, and I love the whole Cinderella mythology from a male POV. If you haven't read this gem yet, I would recommend getting it, pronto.
9. Mirror, Mirror: A Book of Reversible Verse by Marilyn Singer – My favorite poetry picture book! The format is written in a reverso format (the poem can be reversed to read from top to bottom, or from bottom to top). I LOVE introducing this book in any poetry unit, or discussion.
8. No Man's Land by Greg Rucka – I always use this graphic novel based book to any person wanting to read novelized comics.
7. The Super Dictionary – I will warn you – it is a hard book to find. However, if you can get your hands on this book, be prepared to spend hours either laughing or gasping in mortified bewilderment. I still cannot believe this book was able to be published, and there is a good reason why this is on the market for a high price.
6. Death Count by L.A. Graf – My friends were looking for great Star Trek novels, wishing to feel the excitement of sci-fi literacy at its best. One of my friends confessed that she thought that the Stark Trek novels did not harbor any fantastic stories. For Christmas, she received a box of the top novels. This book is always at the top of my list for any Trekkies or sci-fi lovers. This author team always creates some wonderful fiction!
5. Letters from a Nut by Ted L. Nancy – I love this book. This book actually did two things. First, I felt a little less alone in the world, because people such as Nancy existed, and two, it became a staple in our household to quote the book whenever anyone needed a laugh.
4. The Vampire Empire series by Clay and Susan Griffith – I never get sick of chasing people down to read this series. I love it.
3. Nation by Terry Pratchett – One of the best books to ever be written by this man. I recommend for teens, Pratchett lovers, and award-winning book hunters.
2. Keeper by Kathi Appelt – I cannot praise this book enough. The prose is beautiful, the story is touching, the setting is wonderful, and the "no hate" message is outstanding. The author is also very sweet and wonderful, to boot.
1. The Norse Myths by Kevin Crossley – Holland – If I were rewarded with banished to a deserted island, this book would be in my bags. I love old Viking-age mythology, and I find myself recommending this book the most. Which includes, now, all of my readers.
Which books made your list this week? Leave me a link in your comment!
Related Posts