This week is Easter. Which we don't celebrate, but it's also our 2 year blogoversary, and we love being generous and we do love Easter Egg HUNTS!!! So Lyn and I contacted the Easter bunny and we asked him for a few favors. He said he was incredibly busy but that our blog followers were awesome so he would try to stop by and see what he could do!

Well…HE MADE IT. And he dropped off some awesome eggs with personalities of their own, and hidden inside contain book titles to an anticipated 2013 release, because the Easter bunny loves hiding eggs for lucky readers to find!

He said we could give two books away to two lucky winners and that it was up to the giveaway entrant to pick which egg they wanted. But he's not going to make it easy for you. I asked him to but he refused to tell me what book corresponded with which egg. Because the Easter bunny is nothing if not cryptic and sneaky. Instead, he has given me a list of clues that give you hints about which book title is inside each egg.

You're going to have to guess and pick your book choice that way. Once you pick a book, that's the book you win. No switching or that misses the point of the giveaway! Some of the clues are fairly easy to figure out and some are a little more difficult, but Mr. Bunny told me they are all books that readers are looking forward to. So there should be something for everyone here.

10 eggs, 10 clues. Oh yeah, and this is open to INTERNATIONAL readers since we will be pre-ordering the books for whoever wins.

The Easter bunny also mentioned that he would throw in a $15.00 gift card for one other lucky reader. You can choose a gift card from either Amazon or Barnes and Noble. But you can tell him that when you are chosen as the winner!

Ready to see the eggs??


BOOK 1:
Puzzles and heartache
New mysterious boy
Sets her fate for the future
A book tells it all in her future story
A dog as the emotional support during the strife
Death is a clue to his mother's own life
Two brothers try to make it to the end
Instructions given from a master
Are the others an enemy or a friend?
A tragedy leaves a classmate in pain
Wave of darkness, struggle to survive
Put your faith in someone – or be done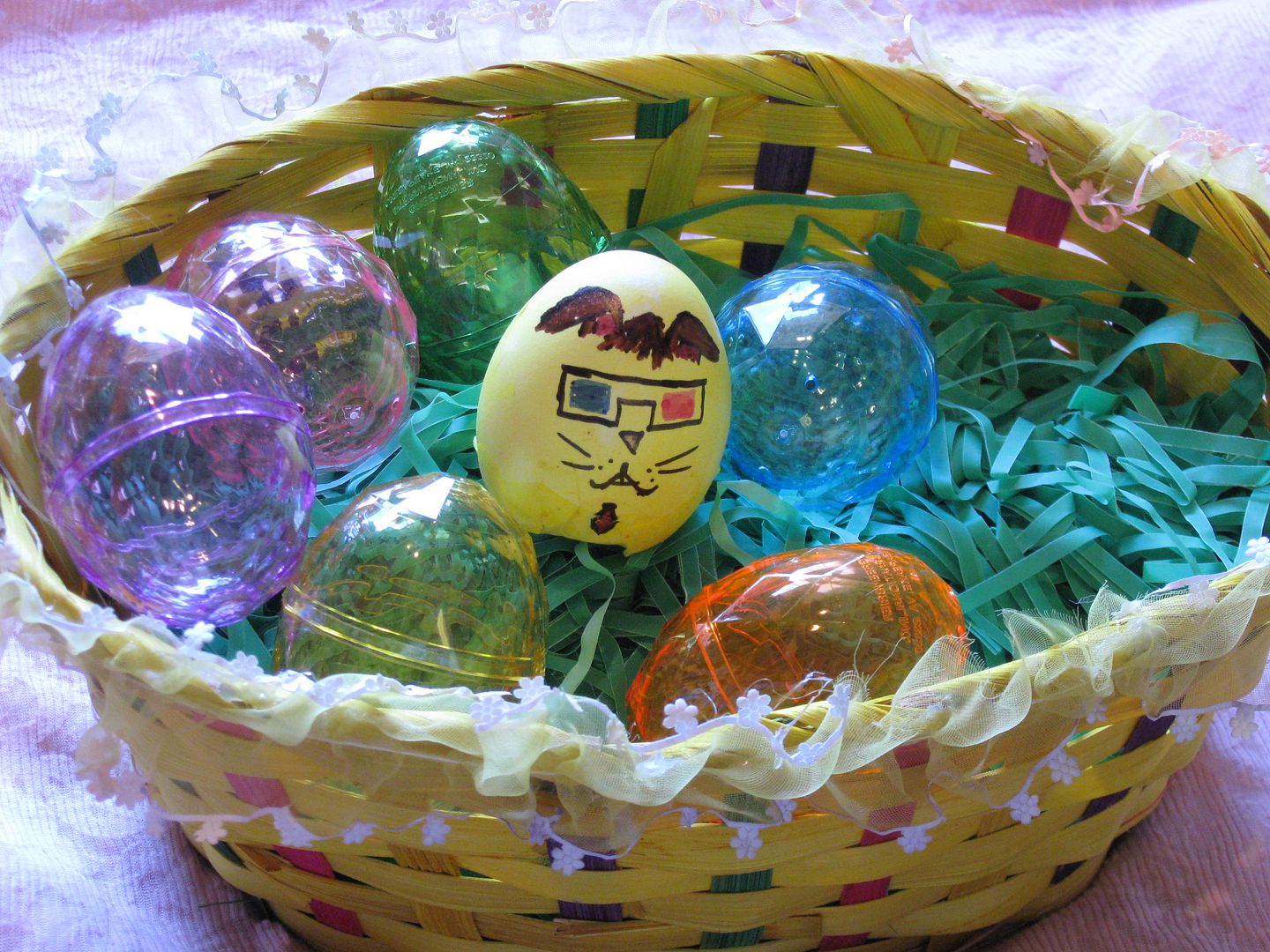 BOOK 6:
Beware of the Dark
Secrets will be revealed outside the light
A girl can't remember her past
They will come for her, creating a fight
Wolves and the end of time
A boy fights to war of the Vikings
Feelings are masked by the girl
To be certain that no one else dies
Two friends as opposite as can be
One girl evil; the other labeled good
Fairy tales are no longer just for the nursery
A tragedy leaves its scars
Two unlikely space dwellers
Find survival and love written in the stars
So you get to pick one book from the choices above. There will be two winners.
You can choose from a paperback or ebook of your choice. If a hardcover is all that's available, then I will order the hardcover. Considering that they are new releases, most will probably be in hardcover anyway.
Once again, this giveaway is
International
. If you are in the US, the book will be shipping from Amazon.
If you are international, the book will be shipping from The Book Depository.
Contest will end on April 10th, 2013 at midnight.
One email address per household. One Twitter account per entrant. Winner has 48 hours to respond or another winner will be chosen. I will be checking and disqualifying any entries that are trying to cheat and game the system.
Enter using the Rafflecopter form below–there is one for the pre-orders and one for the gift card:
Thank you to Giselle at
Xpresso Design
for the lovely giveaway banner and button!
Related Posts