Before I begin, let me give you a little bit of background information about my own comic knowledge. For the longest time, I was a DC purist. My friend is currently attempting to get me involved in her Marvel collection.
When I started to warm up to the Marvel movies, I slowly began to accept that I might actually enjoy Marvel comics as well.
I do read a bit of the independent comics (I love the Star Trek graphic novels), but I still have comic tunnel vision when I discuss the genre.
I also completed stopped collecting comics when DC rebooted. Many things in the previous storyline began turning me away from the entire field.
Despite the horrible business move on DC's part, there are comic book characters that I will always cherish and love. Here is where I'll insert my corny backflash confessions: Some of them helped me through a tough time in my life, and these characters made an impact on me when I was trying to decide what to do with myself.
This week, I am diverting away from my usual YA genre and presenting my top ten favorite comic book characters – DC edition (at this time, I hold the opinion that I have not read enough Marvel comics to justify listing out my favorite characters from that universe).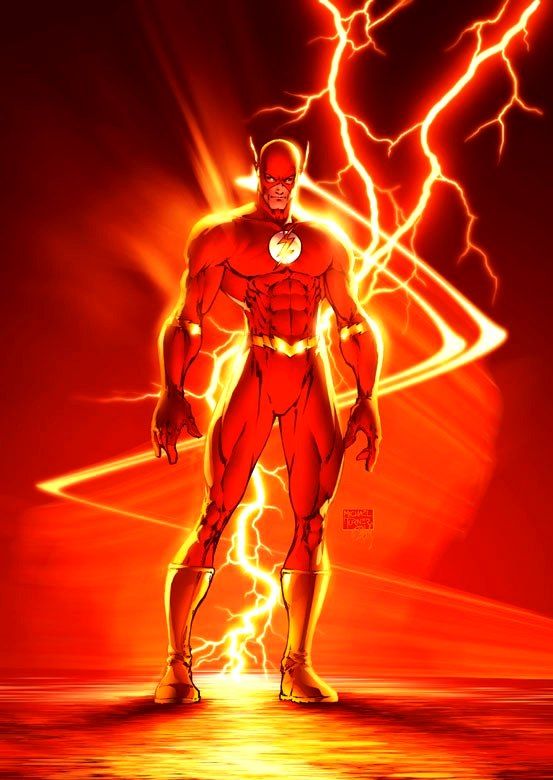 10. Wally West/The Flash: Wally has to be my favorite Flash. His sunny disposition and his kid-like attitude towards the world brings a smile to my face. He also has some of the best villains ever (Captain Boomerang, FTW!)
Recommended Reading: The Rouge War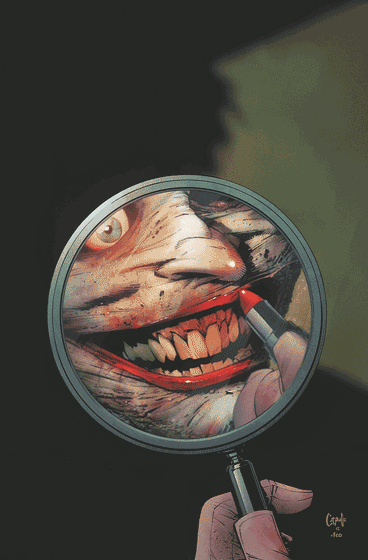 9. The Joker: This guy scares the living HELL out of me. Think about it: If you lived in Gotham City, and you see this guy walking in, the first call you make will be your parents, telling them that you love them and that they were the best parents you could ever have. The Joker kills. That's his punch line. Death. You can't one up dying.
Recommended Reading: The Killing Joke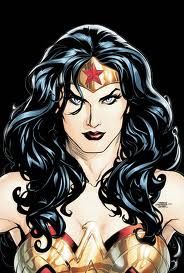 8. Wonder Woman/Diana Prince: She's awesome. She can hold her own with the other two "big boys." She's a freaking Amazon. Sadly, more often than not, Wonder Woman gets the shaft. No one can really write a steady storyline for this gal. However, there is enough material to make her one bad-ass chic.
Recommended Reading: The Hiketeia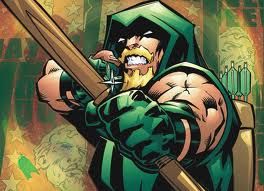 7. Green Arrow/Ollie Queen: Oliver "Ollie" Queen is such a huge, lying, cheating jerk. His heart, however, is always in the right place. He screws up, he admits it, and her moves on. He can be a pig, and her can be a prince. His strong sense of family also wins him some huge points in my book. What I take away from Ollie is the idea that life goes on, and we're not perfect.
Recommended Reading: Quiver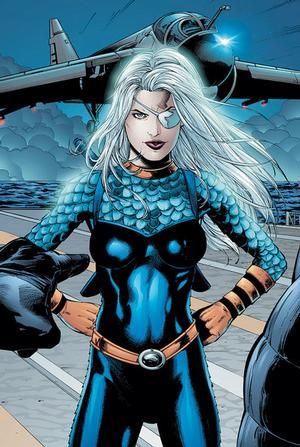 6. Ravager/Rose Wilson: What a sadly underused character. She had a short stint where no one knew how to write her character without contradicting everything she stood for. Despite this, Rose Wilson, the daughter of one of the biggest, baddest assassins, made a great addition to the Teen Titans. You need a little bit of sour to counterbalance the sweet.
Recommended Reading: Teen Titans: Ravager – Fresh Hell
5. Roy Harper: Roy Harper trumps his mentor, Ollie, on the douchebag factor. But Roy also made a great father (right before DC decided that it hated any super families and did away with his daughter). I appreciated that the team wrote Roy as a guy who had to step into the role of "Daddy", and he did a fantastic job of raising Lian. I took it hard when DC made the decision to totally hack through 3 years of development and make him some sort of monster. (And his bromance with Dick was priceless).
Recommended Reading: The Outsiders series and The Justice League: In the Tornado's Path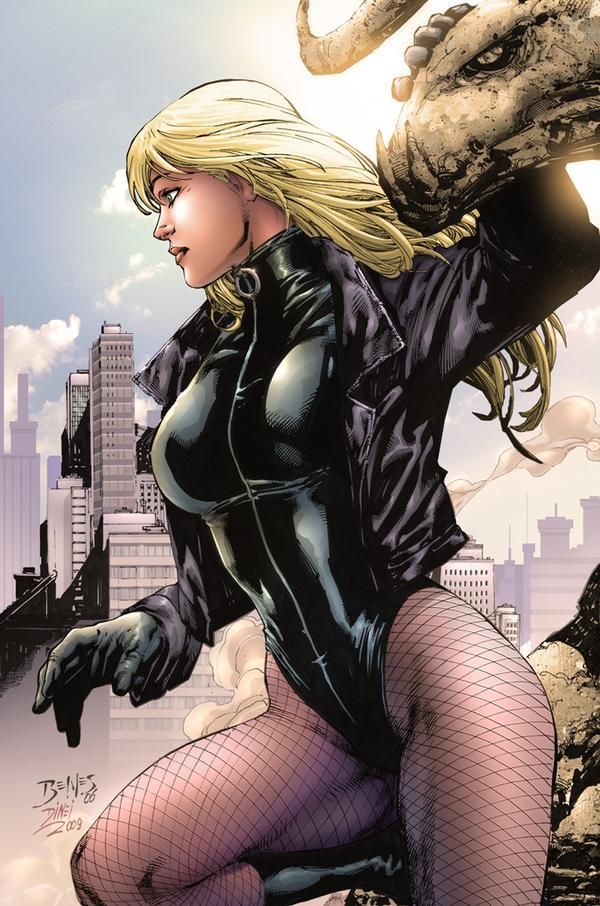 4. Black Canary/Dinah Lance: I'm thrilled to see this character get a little coverage (although the entire Hooker Barbie story was upsetting). The Black Canary should be renamed the Black Phoenix. She rose, she fell, and now she's a staple of the JLA. I admire her and her struggles to get by.
Recommended Reading: Green Arrow: The Longbow Hunters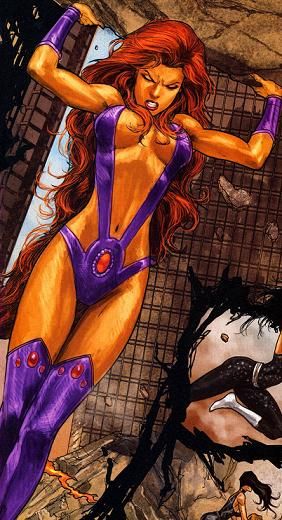 3. Starfire/K'oriander: My favorite female DC character (pre-watered down sex symbol days). She caught the eye of one of the most important people in the DCU, she defeated her enemies, she overcame a horribly tragic past, and she was never ashamed of herself. She went for what she wanted, and she used her intelligence as well as her brute strength.
Recommended Reading: The entire Teen Titans catalog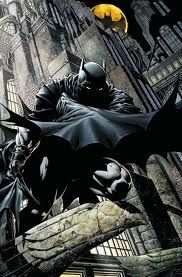 2. Batman/Bruce Wayne: It all started with The Animated Series (I have met Kevin Conroy – one of the best days EVER). The lore of Batman was planted into my young mind, and I have always had a love affair with the entire Batman universe. Batman does need a whole heap of counselling, and Brad and Angelina have nothing on Bruce's adoption rate. When you put that to the side, one of the most lonesome characters, known for his solitude and his brooding nature, has gathered and created a very tight-knit family. Ironically, his Bat family always assured him that he'll never be truly alone. No matter how dark the night seems, you always have people who love you.
Recommended Reading: Batman: No Man's Land series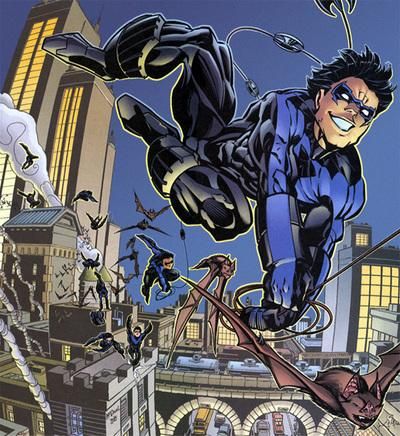 1. Nightwing/Dick Grayson: I debated for a long, long time over this decision. I finally concluded that Richard Grayson makes up the heart of the DCU. He is connected to virtually every character. He is the lighter side of Batman, he is the prodigal son, he was the head of the Teen Titans, one of the best teenage teams, and his friendships is his best weapon. He'll always have a warm spot in my heart, and if he is ever killed off, I will riot in the streets.
Recommended Reading: Batman: Prodigal and Robin: Year One
What characters did you list for this Tuesday? Leave a link below!
Related Posts