Waiting on Wednesday is a weekly meme that is hosted by Jill at Breaking the Spine. This is where we post upcoming releases we are looking forward to.
First of all, since I haven't officially done this yet, I want to give a warm welcome to my new co-blogger, Lyn. I'm really excited to have her and I think she will bring great things and new perspectives to Great Imaginations. Plus, I really think she's wonderful! She's going to be taking over Top Ten Tuesday for awhile to give me a break. I just feel that every week I am posting the same books over and over, and someone new doing it will bring fresh ideas to the meme. Instead, I am going to start doing Waiting on Wednesday because one of my favorite things is to look for new and upcoming books. Yay for pouring through catalogs! Hopefully I will be able to find new and exciting books that I have not seen on many blogs. This is my goal anyway. I feel like a lot of the same blogs post the same book every week. I would like to never have that be the case here. I hope I can keep up with that. Let's see!
Love with a Chance of Drowning
by Torre DeRoche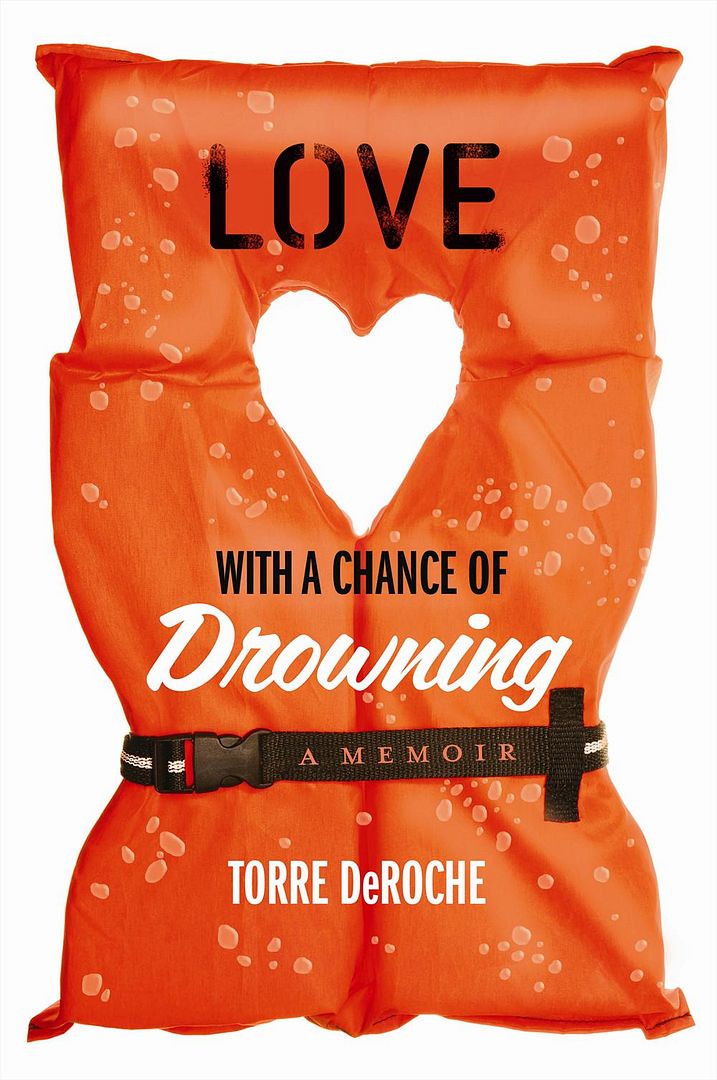 Publisher: Hyperion
Release Date: June 4th, 2013


Blurb from Goodreads: Love can make a person do crazy things. . .

A city girl with a morbid fear of deep water, Torre DeRoche is not someone you would ordinarily find adrift in the middle of the stormy Pacific aboard a leaky sailboat – total crew of two – struggling to keep an old boat, a new relationship and her floundering sanity afloat.

But when she meets Ivan, a handsome Argentinean man with a humble sailboat and a dream to set off exploring the world, Torre has to face a hard decision: watch the man she's in love with sail away forever, or head off on the watery journey with him. Suddenly the choice seems simple. She gives up her sophisticated city life, faces her fear of water (and tendency towards seasickness) and joins her lover on a year-long voyage across the Pacific.

Set against a backdrop of the world's most beautiful and remote destinations, Love with a Chance of Drowning is a sometimes hilarious, often moving and always breathtakingly brave memoir that proves there are some risks worth taking.
The School for Good and Evil
by Soman Chainani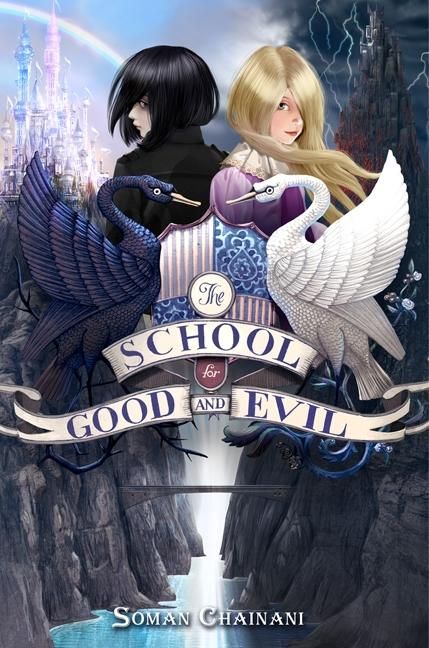 Publisher: HarperCollins
Release Date: May 14th, 2013
Blurb from Goodreads: At the School for Good and Evil, failing your fairy tale is not an option.

Welcome to the School for Good and Evil, where best friends Sophie and Agatha are about to embark on the adventure of a lifetime.

With her glass slippers and devotion to good deeds, Sophie knows she'll earn top marks at the School for Good and join the ranks of past students like Cinderella, Rapunzel, and Snow White. Meanwhile, Agatha, with her shapeless black frocks and wicked black cat, seems a natural fit for the villains in the School for Evil.

The two girls soon find their fortunes reversed—Sophie's dumped in the School for Evil to take Uglification, Death Curses, and Henchmen Training, while Agatha finds herself in the School for Good, thrust among handsome princes and fair maidens for classes in Princess Etiquette and Animal Communication.

But what if the mistake is actually the first clue to discovering who Sophie and Agatha really are . . . ?

The School for Good and Evil is an epic journey into a dazzling new world, where the only way out of a fairy tale is to live through one.
Have you seen these before? Do you want to read them? Are they on your list? Leave me a link and I will come check out your picks! Until next week, happy reading!
Related Posts