Waiting on Wednesday is a weekly meme that is hosted by Jill at Breaking the Spine. This is where we post upcoming releases we are looking forward to.
I think I've got some good ones this week. I have seen both of them on other blogs, but only one blog each. And I want them both badly.
Publisher: Philomel
Release Date: June 1st, 2013
Description from Goodreads: One part Libba Bray's GOING BOVINE, two parts String Theory, and three parts love story equals a whimsical novel that will change the way you think about the world.

Sophie Sophia is obsessed with music from the late eighties. She also has an eccentric physicist father who sometimes vanishes for days and sees things other people don't see. But when he disappears for good and Sophie's mom moves them from Brooklyn, New York, to Havencrest, Illinois, for a fresh start, things take a turn for the weird. Sophie starts seeing things, like marching band pandas, just like her dad.

Guided by Walt, her shaman panda, and her new (human) friend named Finny, Sophie is determined to find her father and figure out her visions, once and for all. So she travels back to where it began—New York City and NYU's physics department. As she discovers more about her dad's research on M-theory and her father himself, Sophie opens her eyes to the world's infinite possibilities—and her heart to love.

Perfect for fans of Going Bovine, The Perks of Being a Wallflower, Scott Pilgrim vs. The World and The Probability of Miracles.
So I am not a huge fan of blurbs where they compare books to other books, and this one goes way overboard with that. But the cover is cute and the book sounds really unique. And I have NO idea what this one is going to be like. Which is why I need to read it. I saw this one earlier this week and it may not be new to a couple of you. But I haven't seen it a lot which is why I needed to post about it.
Publisher: Knopf Books for Young Readers
Release Date: October 8th, 2013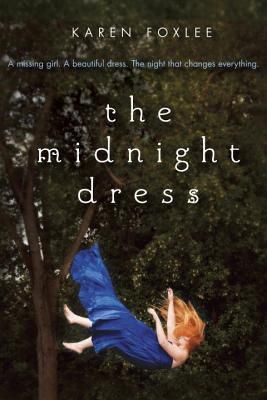 Description from Goodreads: Quiet misfit Rose doesn't expect to fall in love with the sleepy beach town of Leonora. Nor does she expect to become fast friends with beautiful, vivacious Pearl Kelly, organizer of the high school float at the annual Harvest Festival parade. It's better not to get too attached when Rose and her father live on the road, driving their caravan from one place to the next whenever her dad gets itchy feet. But Rose can't resist the mysterious charms of the town or the popular girl, try as she might.

Pearl convinces Rose to visit Edie Baker, once a renowned dressmaker, now a rumored witch. Together Rose and Edie hand-stitch an unforgettable dress of midnight blue for Rose to wear at the Harvest Festival—a dress that will have long-lasting consequences on life in Leonora, a dress that will seal the fate of one of the girls. Karen Foxlee's breathtaking novel weaves friendship, magic, and a murder mystery into something moving, real, and distinctly original.
OMG that cover. GIMME GIMME. The first I saw this book was on one of Mandee of VeganYANerds book hauls. The Aussie cover is absolutely gorgeous too. This book just sounds mysterious and creepy and fantastical and I need it. God I hope this goes up on NetGalley. Please, Random House, please??
So what do you think of my picks? Leave me a comment and I will come visit your posts. Until next week, happy, happy reading!
Related Posts