It is the start of a beautiful new year. And what do we love to do every January 1st, with our head full of dreams and our eyes set on a prize? That's right – we make New Year resolutions! So, what will I be accomplishing this year? Going to the gym? Hell no. Eating healthier? Sure, when pizza legitimately becomes a vegetable. Become a better person? That boat done sailed and sank.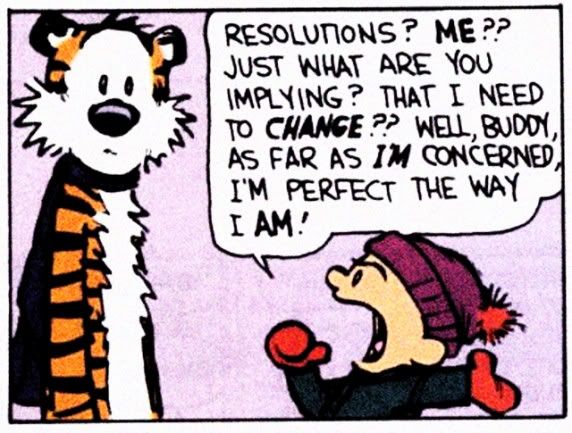 That's right – I'm flawless, baby.
This week, I will share with you a handful of goals that I actually plan on completing this year, in no particular order.
Read 100 books – I'm sweating this one, but I think I can knock it out with a little help from the elementary books I have saved

Read more classics – My "Read" list is sadly missing a great number of classics and books that everyone tended to read as teens.

Put a cap on book buying – I know – easier said than done. But I have seriously run out of book space, and it takes me forever to read the pile that is growing in my room. I've been threatened with pain of death if I keep bringing books into this household. It hasn't stopped me, but I can still dream big.

Stop book hoarding – Read at least a book that has been on my TBR pile longer than six months every month.

Expand my horizon – I seem to become the YA hermit here. "What is that? A book written for ADULTS? Burn it!!"

Start clearing out my TBR pile – When I first joined Goodreads, I had no direction when it came to choosing books. I just added everything I saw or any cover that I liked. (okay, well, I still do this now). Two years and 127 GR friends later, I can say that I have a better idea of my own tastes.

And to be honest,

I have to move in the summer, and I do not want to move another 10 boxes of books again. I barely have enough real friends as it is.

Stop starting books and losing them – Seriously, I need a beeper on all of my books.

Use the local library more.

'Nuff said.

Stop collecting Kindle Books – Yes, those .99 cent books looks appealing, but that does not justify buying a hundred of them.

I had this goal in November, but for 2013, I wanted to start book blogging.

So one goal down, nine more to go.
What were your goals? Have you already thrown them out the window? These goals seem better than that whole "diet and exercise" routine that I keep hearing about year after year.
See you next Tuesday – Lyn
Related Posts