Welcome to Stacking the Shelves. Stacking the Shelves is a weekly meme hosted by Tynga at Tynga's Reviews. This is where we showcase books we have received or bought during the week.

There is a locally owned used bookstore chain that I love in our area of the Metroplex. After Christmas, the stores will always hold a sale week for anyone anxious to get rid of their well-earned Christmas cash. I can't pass on a sale. In fact, "sale" is one of my favorite words, ever. It is like magic. Those brightly colored display signs proudly promising a reduction of overpriced stock has a special place in my heart. In the Kindle department, I have a gift from Kara herself, and a book I purchased in honor of the Indie Book Festival.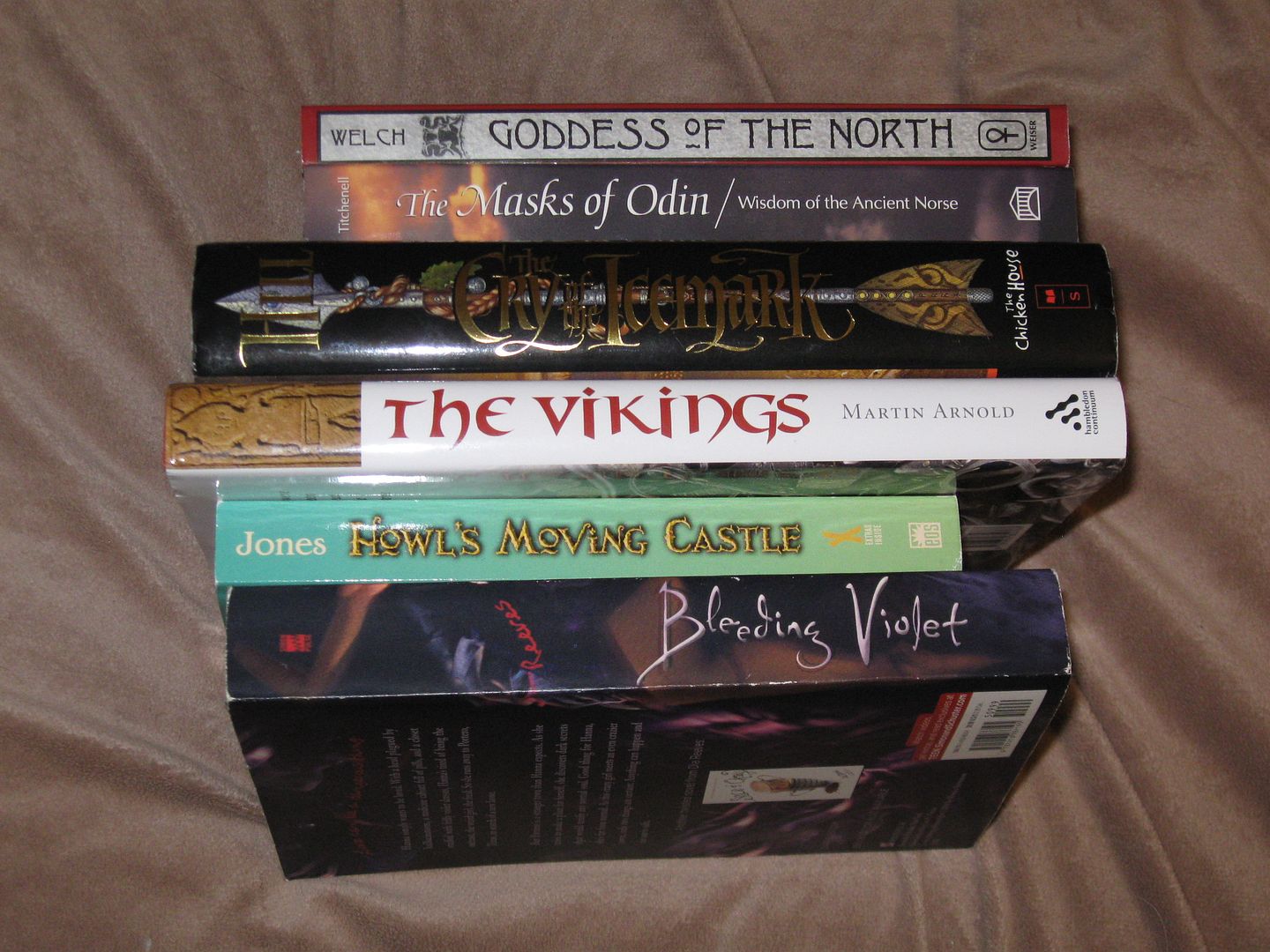 Howl's Moving Castle: One of my Resolutions for this year is to red more classic books. I have also wanted this book for a long, long time. I love the movie with all of my heart.
The Vikings: Culture and Conquest: I love Vikings. It is my thing (obsession). I also look for books on Vikings for research for my book, the one that I seem to never get close to finishing or releasing.
Goddess of the North: One reason I love Norse mythology is the role of women. They have an AWESOME role.
172 Hours on the Moon: Kara gifted this to me. That is practically a BFF bracelet in my world. I will
officially
kill for her now. Watch out world.
No Way Back: I think the story sounds very captivating – I really hope to enjoy this one. This is the book I purchased from the Indie Book Festival.
Now it is time for everyone else to 'fess up – what books blessed your bookshelves after the holidays?
Related Posts