Today, I am extremely excited to be able to bring you an interview with my favorite character from The Protector series by M.R. Merrick, Vincent. He's a jerk, he's mean, he's funny, and he owns every scene he is in. It wasn't easy to get him to be here today. It took a lot of coercing, and still, he really didn't want to give up the info. But…like always, he's Vincent. But before we get to his interview, book info!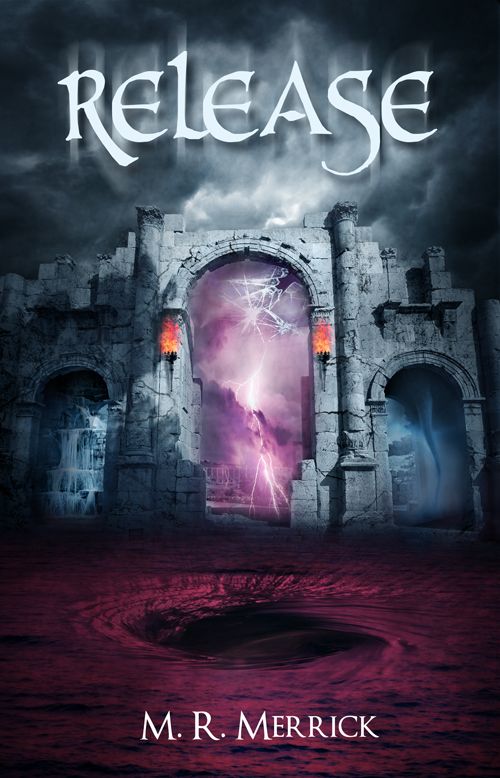 Publisher: Self-Published
Release Date: November, 21st, 2012
Series: The Protector #3
Buy: Amazon | Barnes & Noble
After uniting the shifters and calling in reinforcements, Chase has to face his toughest challenge yet: learning to control his emotions. But as tensions rise and his powers grow, controlling his emotions becomes the least of his problems.

Terrorized by a multi-shifter who is hell-bent on turning him, Chase questions just how far he's willing to go to stop his father. Meanwhile, Tiki's virtuous nature has placed him in the middle of Vincent's past, leaving Chase to oppose a senate of vampires and defend a demon he hates.

Trying to balance his friends, his enemies, and his inner demons, Chase is left searching for answers about the Mark, his destiny, and where he can find the next soul piece. Stopping Riley is his top priority, but as more obstacles arise, he finds himself doubting all the decisions he's made – especially regarding Rayna.

One thing is for certain: Chase has finally realized that he doesn't know anything. The light doesn't always quell the darkness, the monsters don't always stay in the shadows, and the past doesn't always stay in the past – sometimes, the demons inside are the hardest to fight.
And Now It's Time For Vincent. 🙂
What do you really think of Chase?
In all honesty – and if you tell him this, I will find you – he reminds me a lot of myself once upon a time, so full of pride and unrealistic visions. I mean truly, going up against a god? That boy needs to get his head on straight before he gets us all killed.
Minor likeness aside, he's a near-unbearable twit. If I didn't have use for him from time to time, I'd have killed him in one of our first encounters. I cannot bring myself to understand what Rayna could possibly see in him.
What is your favorite thing about being a vampire?
The immortality is nothing to scoff at. When Chase stuck that dagger in my chest and I didn't turn to ash, you should've seen the look on his face. *sigh* That memory plays in my mind on an eternal loop. What it all comes down to however, is the abilities. Mind control is a rare gift that allows me to get what I want in a more civilized manner. Don't be fooled, I love to tear out a throat or seven, but I'm not completely barbaric.
Why ARE you such a smart-ass?
Smart-ass? I beg to differ, I simply do not have the patience for ignorance and foolishness.
What is your greatest weakness? Strength?
I'm an immortal vampire who runs a powerful family within the Underworld. I have the ability to take control of another's mind, and I'm respected by all those around me. I have no weakness; unless you count sunlight, but the sun is highly overrated.
Do you have any hobbies that you would like to talk about? What do you do for fun?
Fun is a term used by humans to pass the time of their mostly useless, unspectacular, and wasted lives. Although, if I had to choose something I enjoy that is not always necessary, I do take pleasure in finding new ways to get under Chase's skin. He has countless buttons and I love to push them all.
What made you decide to create your own vampire family? Why not just create a couple of vampires? Why so many and what was the process like?
I did not create all the vampires in my family, rather, I've done what no other vampire in the world has done before: I've created a haven for the unborn.
The vampire community is filled with the righteous who believe only born vampires deserve eternal life. I disagree. There is nothing more beautiful than watching the imperfections of a human fade as a true power is born within them.
I've spent centuries putting this family together, both by turning accepting souls, and welcoming the lost into my embrace. I would never limit my family's growth, and therefore our reach within the Underworld, simply to conserve numbers. Everyone is welcome within the veil of safety the Taryk family provides.
Do you like to read? Do you have a favorite book that you would like us all to read?
I've spent lifetimes reading, but nobody outside my level of my intelligence and experience could truly grasp what it is to appreciate the written word. Not the way they were meant to be experienced. Where the words lift you from the abyss and take you to a nameless world of unspeakable beauty in a form that can only be described as poetic. No, I dare not share my favorite in fear that it be destroyed by the unintelligent buzzing of imprudent humans. Or worse–Chase.
What is the deal with your feelings for Rayna?
I see no purpose in explaining myself to you. I am Vincent Taryk, and I will not share the complexity that is my past. Your mind cannot possibly bear the weight that is my lifetime.
If you could change one thing about the world, what would it be?
The world as a whole is a chaotic beast I would not care to tame. The vampire world specifically however, is in need of incredible evolution. Born vampires' arrogance would be abolished and they would welcome their 'turned' counterparts, making my life, and ruling, so much simpler.
Can you summarize for us what a day in your life is like?
My existence in general is above what you can comprehend, and I should not trivialize it with a simple summary of sunrise to sunset. To condense my existence down to a single, mundane period of time seems an exhausting and unnecessary task. One you would not truly appreciate even if I cared to do so. Which I do not.
Isn't he a peach? My love for him just grows every day. That's all you get from Vincent. I can't say I'm satisfied, but that's about what I expected from him.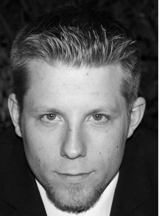 About the Author

M.R. Merrick is a Canadian writer, and author of Exiled, the first installment in The Protector Series. Having never traveled, he adventures to far off lands through his imagination and in between cups of coffee. As a music lover and proud breakfast enthusiast, he's usually found at the computer, between a pair of headphones and in front of a large bowl of cereal.
Grande Prize Pack (3 Winners)
3x Signed paperbacks (Exiled, Shift, Release)
3x Signed 8×10 posters (Exiled, Shift, Release)
5x Bookmarks
1x Notebook (Winner's choice of cover)
1x Magnet
Runner-up Prize Pack (5 Winners)
1x Signed paperback (Winner's choice of Exiled, Shift, or Release) with signed poster
1x bookmark (Winner's choice)
1x Magnet
Secondary Prizes A (10 Winners)
Release eBooks
Secondary Prize B (10 Winners)
1x bookmark (winner's choice)
1x The Protector magnet
Winners will be chosen as follows: First 3 names
drawn from Rafflecopter will
get the grand prize
. The
following 5 names
get the
runner-up prize
. The
following 10 names
win
ebook copies of Release
, and the
final 10 names
win the
swag pack
.
There will also be
multiple opportunities to win signed paperbacks, signed posters, notebooks, swag packs, and bookmarks
throughout the tour on both Twitter
(@MRMerrick

)
and my
Facebook Fan Page
.
Related Posts