Publisher: Self-Published
Release Date: August, 2012
Pages: 42
Genre: Young Adult, Dystopia
Source: The author sent me a copy in exchange for an honest review.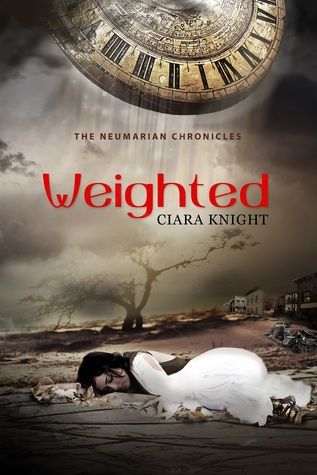 Blurb from Goodreads: The Great War of 2185 is over, but my nightmare has just begun. I am being held captive in the Queen's ship awaiting interrogation. My only possible ally is the princess, but I'm unsure if she is really my friend or a trap set by the Queen to fool me into sharing the secret of my gift. A gift I keep hidden even from myself. It swirls inside my body begging for release, but it is the one thing the Queen can never discover. Will I have the strength to keep the secret? I'll know the answer soon. If the stories are true about the interrogators, I'll either be dead or a traitor to my people by morning.
Review: This will be a quick one as this novella only took me about an hour to read, but WOW was it a great hour indeed. First of all, I really love the cover. And you would never be able to tell from reading that this was self-published. Well it is. And not that I was expecting a bad book, but I certainly didn't expect to enjoy it as much as I did. I think I found a new author to look into, because damn! This was really good for being only forty-two pages long.
The entirety of this novella takes place on an airship. Our protagonist is being tested on in some pretty grotesque ways. You get a chance to get to know her and the antagonist and wow is the tension thick in this one. My emotions were on high-alert the entire time. I was angry, disgusted, cringing, worried, etc. It ends on a bittersweet note with just enough closure but still had me dying for the next book.
I think my favorite thing about reading Weighted was the writing. This author speaks my language when it comes to writing and voice. Deliciously vivid prose with an amazing flow, I just wanted to keep reading and reading and never put this down. When I got to the last page, you should have seen my frowny face. I wanted it to keep going. I was REALLY into this one and hated the fact that it was so short. I cringed in all the right places and was on the edge of my seat the entire time. Guys, this is pretty dark and demented too. I must warn you. It gets a little graphic in places, but personally I loved it.
The world-building is also whoa so that also gets bonus points from me. Based on the small amount that I read, I am really looking forward to the setting unfolding for me even more and I am dying to know all the subtle nuances of this world and how it got to be the way it did. I am unsure if this is supposed to be earth or another world entirely, but you know, I don't really care because I was blown away by the characters and writing so much that it didn't matter.
Only one complaint and this is also what knocked it down to 4 stars for me: There was a HUGE writing inconsistency, and those really make me irate. I can't really say too much as it's sort of a spoiler, but our protagonist is told something by the same character TWICE. Did it not sink in the first time? She acted like she had not been told this information, but she had. I even flipped back and forth a few times to make sure I was reading it correctly and I still can't figure it out. But in the larger scheme of things it's not all that important because to me the rest of the book was flawless. I was even impressed by the editing. So professionally done. So kudos for that!
That's really all I have to say. I am REALLY excited to read more of this series. Book One (this is the prequel) is due out in 2013. Not sure on the exact date, but I will be keeping my eyes out for that information. This is an exciting start to what looks like it will be a powerful new series!
4/5 Dragons
To purchase a copy of
Weighted
from Amazon.com, click here:
Weighted (The Neumarian Chronicles)
. It's $.99 for Kindle, so…
Related Posts