Publisher: Metal Blonde Books
Pages: 44 pages and 324 pages
Genre: New Adult, Paranormal
Source: I bought them both for my Kindle.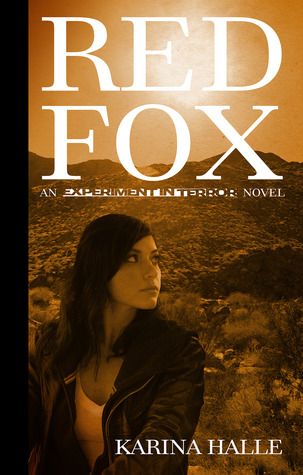 Blurb from Goodreads (Red Fox): With Book Two of the Experiment in Terror Series, Perry Palomino and Dex Foray trade in the stormy Oregon coast for the unforgiving deserts of New Mexico.

In the for­got­ten town of Red Fox, a Navajo cou­ple is tor­tured by things unseen and by motives unknown. Wild ani­mals slink through their house in the dark, a bar­rage of stones pound their roof nightly, and muti­lated sheep car­casses are turn­ing up on their prop­erty. Armed with a cam­era and just enough to go on, Perry and Dex travel to the des­o­late locale, hop­ing to film the super­nat­ural occur­rences and add cred­i­bil­ity to their flail­ing web­cast. Only their show has a lot more work­ing against them than just grow­ing pains. Tested by dubi­ous ranch hands, a ghost from Dex's past, and shapeshift­ing decep­tion, the ama­teur ghost hunters must learn to trust each other in order to fight the most ancient of myths…or die trying.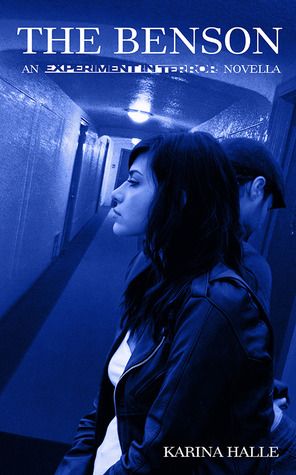 Blurb from Goodreads (The Benson): This short story/novella sees amateur Youtube ghost-hunters, Perry Palomino and Dex Foray, investigating the real-life hauntings of Portland's infamous Benson Hotel. It occurs between books #2 (Red Fox) and #3 (Dead Sky Morning) and is the perfect primer for anyone interested in the EIT series.
Review: I decided to review both titles together since one is so short and I thought it would be easier to combine what I had to say about both into one review. I think separately both reviews would have been very short, but together we might have a full review.

So, it had been quite a while since I had read Darkhouse. I was worried I would have trouble remembering what happened in the last book and catching on to the direction the plot was going in. But the good thing about these books is that even though there is a continuing storyline with the relationship (or lack thereof) between Dex and Perry, each individual case is just that and it wraps up at the end of each book. So that when you jump back into the next one, it is not hard to catch on really quickly. Which is great for me because I tend to forget details.

So let me refresh your memory on my thoughts about Darkhouse for a second. I liked that book but I thought there were a lot of flaws and I did think it could have been better. I liked it enough to continue on with the series though and i am so glad I did because…WOW. These books just keep getting better.

I'm not really into the desert setting, so I wasn't even sure I would like Red Fox. But whatever doubts I had were pretty much smashed after the first few chapters. I REALLY liked Red Fox. It was creepy, atmospheric, and had a full range of characters that were equally well-developed. The writing hooked me quickly and I stayed hooked all the way until the end.

Dex and Perry go to New Mexico for the weekend, hoping to film and possibly help a couple whom they believe are suffering from a poltergeist. Things are very different when they actually arrive. Immediately, strange things start happening and Perry starts seeing things. From there, the story continues, and you just never know whether it's a real ghost, a person, or something else doing the damage to the ranch owners. Towards the end, I figured it out before Dex and Perry did. If you use a little critical thinking, it's not TOO hard to understand what is going on, but sometimes I prefer to just flow with the story and try not to think too hard. This was one of those books. I wasn't 100% sure what was going on, but I was pretty certain and I was right. It was fun solving though!

The writing is awesome, the pacing is even, and everything flows well. There are some grammatical errors and typos which annoyed me, but it was spotty and never hindered my reading experience too much. Obviously since I still gave it 4 stars. Also, I really like the author's writing. I like the style she writes in and I like the tone her voice takes on.

For The Benson, I liked it but not as much as Red Fox. It was short and spooky, which I liked, but somehow I expected more. I can't put my finger on exactly why, so maybe it is an unfair expectation. I don't know. It was still good though. It is set in this famous Portland hotel that is known for being haunted. They go into the hotel with their camera equipment and the manager's permission, and do a ghost hunt. I cant really say more without spoiling anything, but if you are looking for a quick read and you would maybe like to see if this would be a series you might be interested in, or you want to get a taste for the author's writing, this is the perfect way to find out. It's short, scary, and it's fun.

Overall, I am a huge fan of this series. I love the way the author writes characters, and I love how real they feel. By the end of this book, you should be invested in Dex and Perry, and either love or hate their characters. I LOVE Perry. Mostly because I feel she is a real girl with real problems and insecurities. She is relatable and I like who she is and the evolution of her character. Each book I read, she continues to grow on me. Dex? I don't know about Dex. There are times when I really like him and feel for him, but there are also times when I want to strangle him and I do not like him at all. I think Perry can do better most of the time. But I also understand WHY she feels the way she does. It's all very hard to explain.

Anyway, read it! See if you like it. Bunches of loyal fans can't be wrong. I just finished the next book last night, and I am even MORE invested. Aside from a few minor grievances, I adore these books.
4/5 Dragons
Related Posts