Publisher: Harlequin Teen
Release Date: September 25th, 2012
Pages: 404
Genre: Young Adult, Paranormal
Series: White Rabbit Chronicles #1
Source: I received an ARC from another blogger.
Blurb: She won't rest until she's sent every walking corpse back to its grave. Forever.
Had anyone told Alice Bell that her entire life would change course between one heartbeat and the next, she would have laughed. From blissful to tragic, innocent to ruined? Please. But that's all it took. One heartbeat. A blink, a breath, a second, and everything she knew and loved was gone.
Her father was right. The monsters are real….
To avenge her family, Ali must learn to fight the undead. To survive, she must learn to trust the baddest of the bad boys, Cole Holland. But Cole has secrets of his own, and if Ali isn't careful, those secrets might just prove to be more dangerous than the zombies….

I wish I could go back and do a thousand things differently.I'd tell my sister no.I'd never beg my mother to talk to my dad.I'd zip my lips and swallow those hateful words.Or, barring all of that, I'd hug my sister, my mom and my dad one last time.I'd tell them I love them.I wish… Yeah, I wish.(
Review: This is where I quit. Calling creatures zombies that aren't even remotely like zombies was the last straw. As a zombie genre lover, that is something I find extremely irritating.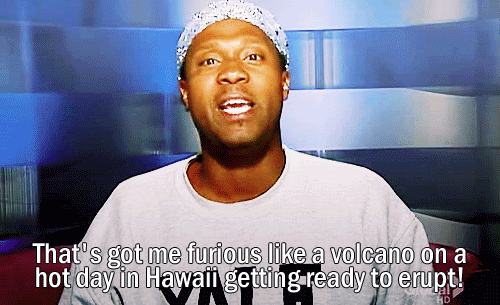 Aside from that, this book had a multitude of problems and it is not worth my time to continue torturing myself. It started out fun and gradually became cumbersome to the point that I feel like I am getting angry now. Not worth it. The following is a list of everything wrong with this book:
1. It's preachy and the religion in it has no place in YA literature that isn't Christian fiction.
2. Alice is a whiny, snotty, selfish protagonist and her constant inner monologue annoyed the life out of me.
3. The writing is lazy and terrible. It is chock-full of every trope known in this genre. Except maybe the love triangle. But it seems like that is coming in book two. Fasten your seatbelts, folks! This book is a real winner. *coughs bullshit*
4. Cole is a creepy, bossy, and controlling love interest and I was not turned on by his ickyness at all. Get these scary relationships out of YA. It is NOT funny anymore. It's disgusting.
I am SOOOO tired of relationships like this. So very f*cking tired.
5. The writing really tries too hard. It feels like the author wrote it for a younger audience thinking she knows how teenagers talk and act but she failed miserably. This is worse than that one House of Night novel I attempted to read.
6. The slut-shaming. Because if an unhealthy relationship wasn't bad enough, let's add girl-on-girl hate to make it better. BARF.
7. Shallow friends and a mean girl that is just there for the sake of being mean.
8. Inspired quotes like these:
"We've talked about this, honey. I believe your dad sees something the rest of us can't. But before you cast stones at him or me, take a look at the Bible. Once upon a time our Lord and Savior was persecuted. Tons of people doubted Jesus."
"I paused in front of the building, my eyes wide and my stomach churning. So. Many. Kids. Some were tall, some were short. Black, white. Boy, girl. Rich, poor. Preppy, stoned. Skinny, not so skinny. Clothed, practically naked."
"He was gorgeous, and I absolutely, no question, had to be drooling. After a quick and hopefully stealthy check–big shock, I wasn't!–I found myself wondering what color his eyes were. Brown maybe. Or even hazel. Either way…wow, just wow. Deer? Headlights? Hi, I'm Ali."
"Did they know why? Had Mom? Or had Dad waited to tell her until after he'd bagged and tagged her? Oh, gross."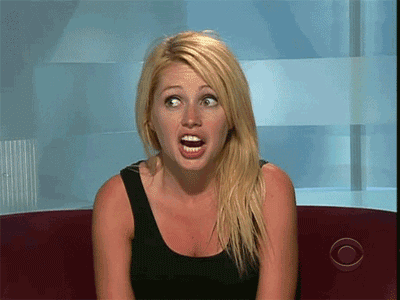 YEAH…
Also, the only thing this remotely had to do with Alice in Wonderland was a white rabbit cloud up in the sky that was some kind of stupid portent of doom. I mean, c'mon. Is she serious with this? UGH.
I don't know. I might add more to this review later. But for now…here you go. It was just…SO. BAD.
Related Posts