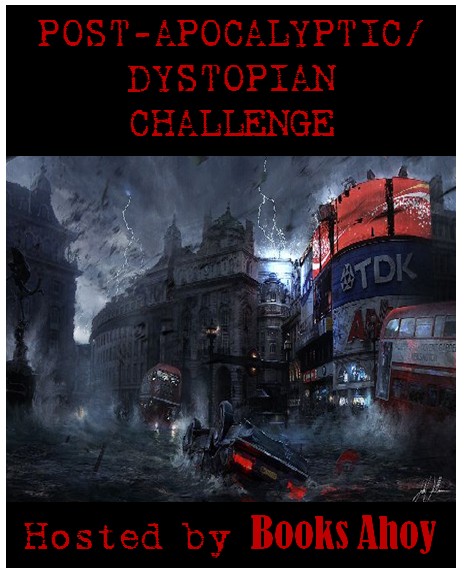 0/15 books
So a dystopian challenge just started today. You all know how much I love reading dystopian/post-apocalyptic novels. I totally want to participate in this challenge, even though I just got done reading a bunch of dystopian novels. So I guess I will have to find some more!! This challenge is hosted by Books Ahoy and if you want to sign up go to that link!!
The challenge runs from June 27, 2011 until June 27, 2012. During this time period you have to read 15 dystopian/post-apocalyptic novels. 15 in a year? Sounds pretty easy to me. And since I was just thinking about the fact that I'm not participating in any challenges this year, I thought it was a fantastic opportunity.
Now all I have to do is go link up with the site and post the challenge button in my sidebar. Come participate with me!
Related Posts